FREE POST ON ALL UK MAINLAND DELIVERIES
South Wales Premier Kitesurf School/Store -
BLAST is proud to be a BKSA APPROVED SCHOOL
We are a full time full on 100% Kite business, not a part time hobby. This is our living, we take it seriously but believe it should be fun too but we also do it because we simply love it so much.
Blast Kiteboarding School/Shop offers Professional
Kitesurfing Lessons
on the beautifull South Wales beaches including Porthcawl, Aberavon, and the Gower. A leading BKSA Approved School, we believe kitesurfing is actually one of the easiest water sports to learn if taught correctly.
We at Blast believe kitesurfing should be fun and enjoyable and above all else SAFE, it is simply the best sport on the water and we want you to become part of it. Kitesurfing is one of the most exhilarating sports you could ever dream of.
We have drawn on our vast knowledge of the sport, since 1999, our teaching skills, the right equipment and local knowledge of some of the best beaches in South Wales to bring you a school/shop that makes kitesurfing equipment as simple and as accessible as possible.
Blast Kiteboarding use only the latest & safest kitesurf equipment available to ensure the quickest/safest route into this amazing sport. Blast is based in our home town of Porthcawl, almost on the beach! Blast is an Approved School and have met all the requirements of the BKSA and local council's.

Click the L for Lesson choices!
Blast Kiteboarding also uses Radio Helmets (when suitable)

Check out all the daily updates on the Blast
plus who/where/when in the Sessions section

Kite School-Sales-Holidays-Events


Online Kite Shop/Importer/Distributor.
With a back ground of over 12 years in the Kitesurfing Industry Blast was set up to create an exceptional website – a one-stop shop that offers an unrivalled choice of expertise, knowledge and products. Blast Kiteboarding only sell equipment that we believe to be the best available after testing, testing, and more testing!
You, the customer, are at the centre of everything we do. We want to offer you a hassle-free shopping experience – find exactly what you need, buy it (at hugely competitive prices!) and receive it in the post the next day! All items are dispatched first class.
We also import some amazing kites and boards from around the world including Blankforce Boards from France and Epic Kites from USA, Dynabar from Italy, Axis Boards from New Zealand this allows us to sell direct to you, so keeping the prices extremely low. These brands have been getting rave reveiws from all who have tried them.
Also check out the UK brand Mutiny, tested here in Wales UK! We also have some awesome gear available from Mystic, KiteRefit, Airush, Brunotti, Ozone, and more!
So why not give us a call and we can arrange a demo for you!
What's more, shopping online does not have to mean that you get less customer service.
We'll answer any queries either on the phone or via email within 24 hours.
You can also return your purchases within 14 days if they don't fit or if you change your mind*
LATEST NEWS

Just some of our latest video's including with our new Quadcopter!
.
.
ITV NEWS Piece on 2 x British Champion Marc
Click Here : ITV NEWS

Blast kitesurf trips for 2013, check out the videos....
Better still join us on the next one!

BRITISH WAVEMASTERS CHAMPION 2012-14
Marc successfully retained his British Title up on the Isle of Tiree of Scotland
This means Marc is now
2 x British Champion
2012-13
2013-14
Kites used Epic Renegade & Epic Reef 6'
Check out the blog report here:
BLOG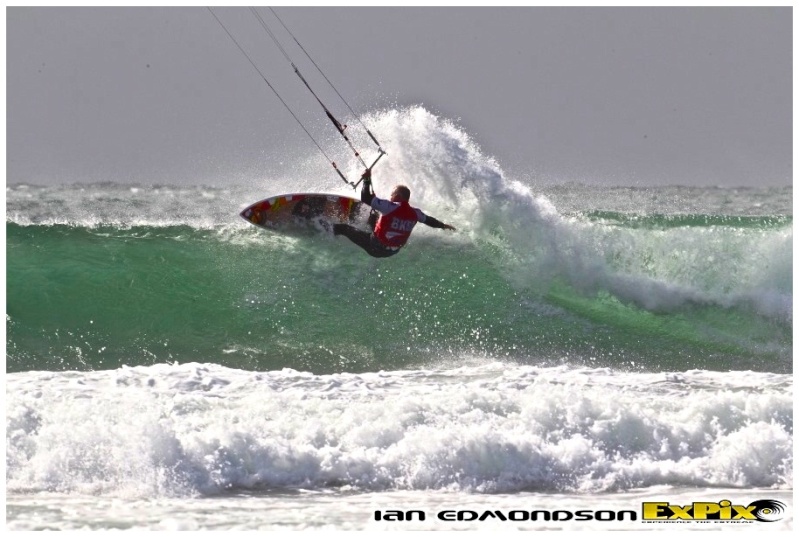 Marc out testing a new GoPro Mount
Epic Kites...the latest video from Dimitri and his son...crazy!
A couple of shots of the vast range of boards we have for demo, just ask!
Sarah & Myself doing what we love most!
We now run three extremely successful kite trips per year...check out the vids below plus also the vid from our latest Brazil trip!
Wave Edit from the winter months!
Even before the cast was removed Marc had been spending ta few days up in the snow covered mountains of S.Wales, check out the video below!
SNOWKITE
The Blast Store - always plenty of the very best kit available!
We have a huge range of 2014
kit available!!
BLAST KITEBOARDING ARE PROUD TO SUPPLY EPIC KITES IN THE UK